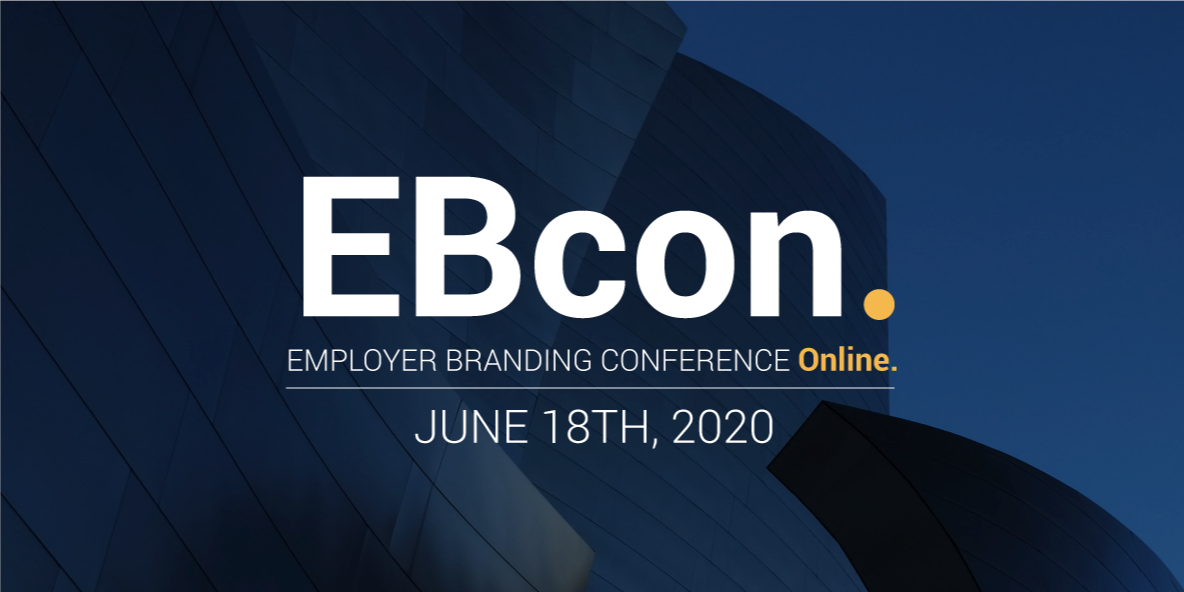 EBcon - Talent attraction & Employer Branding Conference
virtual event
18 June 2020
09:00 - 18:00
Online, Romania
Add to calendar
06/18/2020 09:00
06/18/2020 18:00
Europe/Bucharest
EBcon - Talent attraction & Employer Branding Conference
A GATHERING OF FORCES IN EMPLOYER BRANDING
https://myconnector.ro/virtual/ebcon--talent-attraction-employer-branding-conference/342
Online
ebcon@myconnector.ro
About
Join EBCon2020, the first regional employer branding convention powered by Catalyst Solutions, taking place on June 18th.
Immerse yourself in an online learning experience alongside local and international employer branding practitioners.
EBcon 2020 is moving online, as an immersive, interactive convention. We chose to make the switch with the safety of our Community in mind.
EBcon 2020 is still here to bring you a rich experience that can be accessed worldwide Live, with keynote sessions from employer branding leaders, panel discussions, live chat and more!
Join us wherever in the world you might be!
About the organizer
Catalyst Solutions is a full service recruitment marketing and employer branding consulting agency.
For the last 14 years, over 2 000 companies took benefit of our services in order to REACH THE BEST TALENT or STRENGTHEN THEIR EMPLOYER BRAND on the Romanian market.
If you are interested in discussing more about:
- Which are the most effective strategies to attract young talent in your organization
- What are 5 things you can do starting today in order to stand out as employer
- Key insights we have learned in the last 6 months from our market research on candidates behavior or market dynamics
- How you can optimize your recruitment marketing campaigns depending on your objective - awareness vs. conversion
- Which are the channels that can deliver the best results depending on the targeted audience
- How you can use online events in order to get more applicants in a shorter time
We would love to hear from you at angajatori@catalyst.ro, or just approach one of our colleagues @Catalyst using the CHAT option.